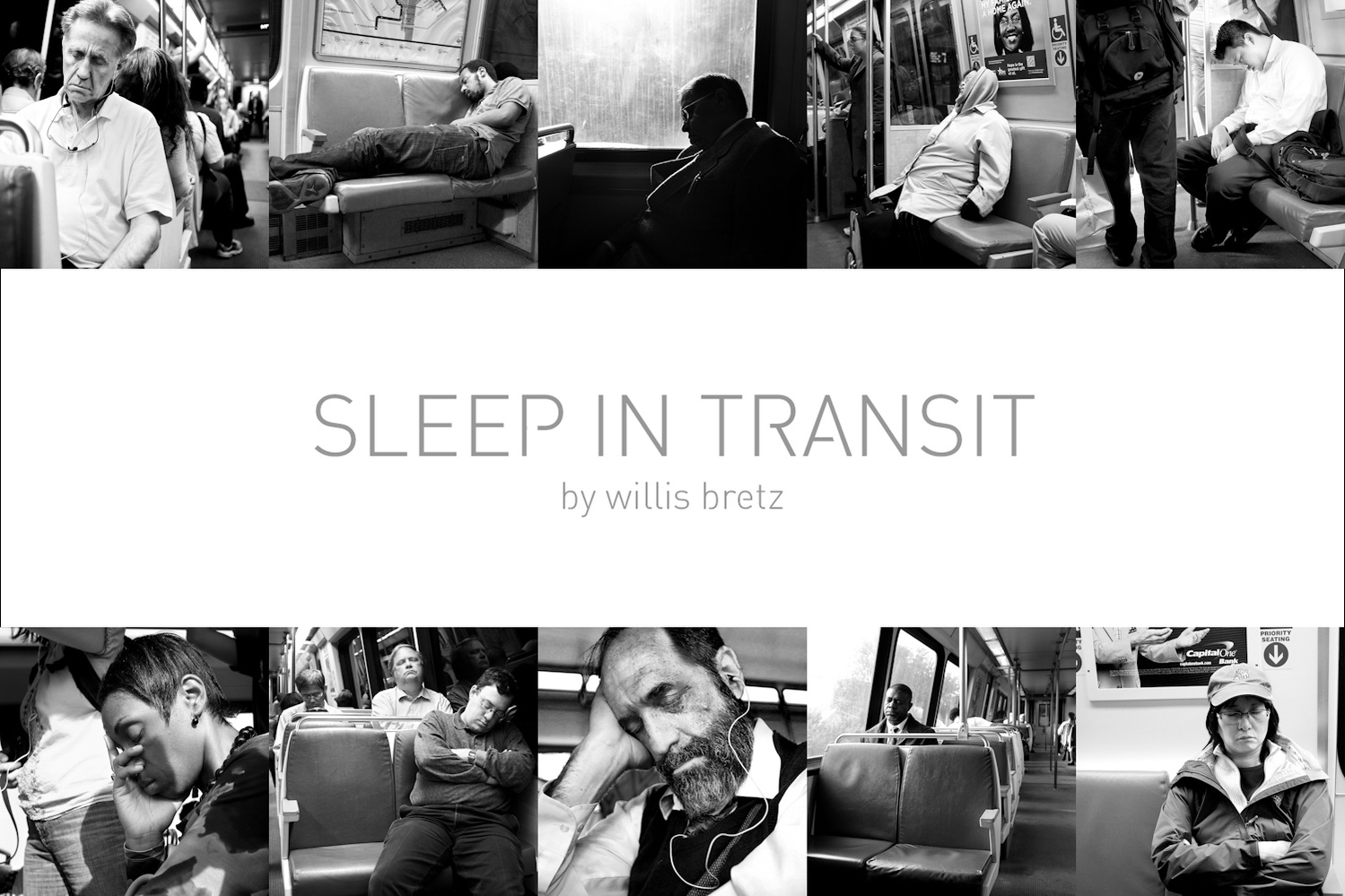 Originally Published November 27, 2012
The Washington D.C. Metrorail reports that its system saw an average of 743,961 weekday passengers in 2011. Despite their destinations, passengers sometimes view their time on the trains as an opportunity to catch a few extra moments of sleep. In the presence of their fellow riders, it is surprising and sometimes humorous how comfortable they make themselves. My thought is that if I could witness it, why can't you? Over eight months, I photographed 86 passengers on Washington D.C.'s Metrorail System as they sat sleeping in their seats and at times while they stood in the aisles. The final number of photographs was chosen because there are currently 86 stations that make up the rail system.
Below are ten of my favorites from the collection. I'm not sure what I will do with the other 76, but I at least wanted to share a few since completing the project back in January 2012.